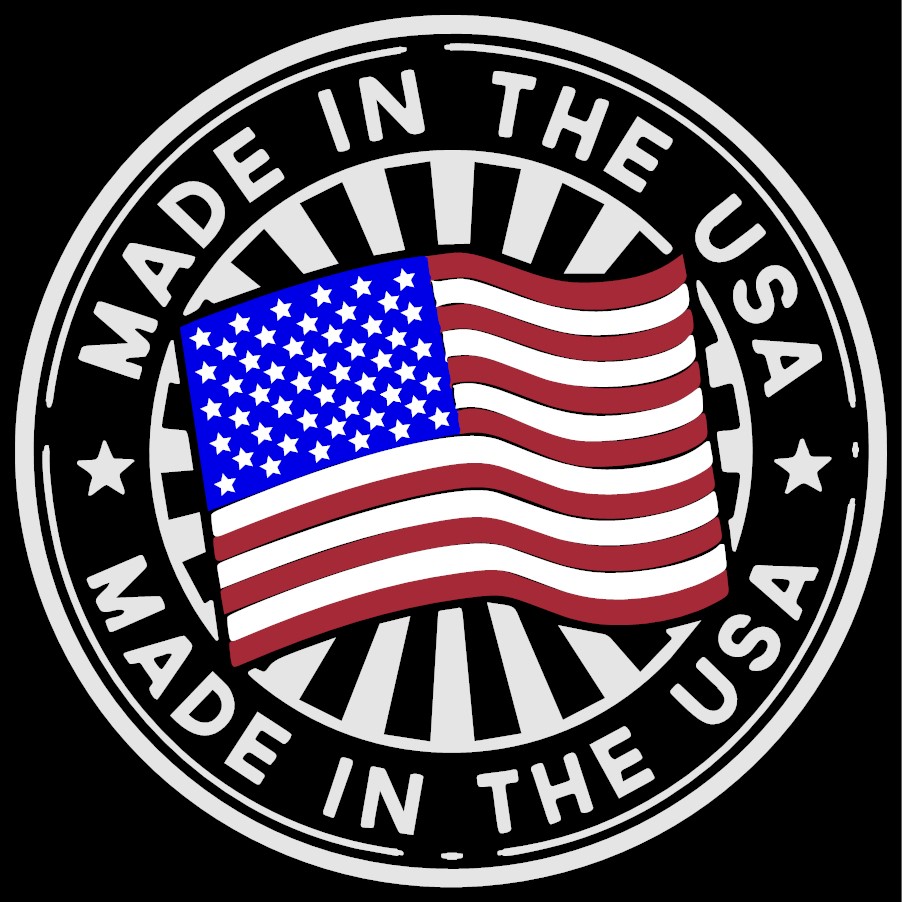 What you have here is a set of new reproduction Fiero T-Top End Caps, cast from brand new unused NOS C&C replacement parts. The look, feel, and texture are exactly how your Fiero would have looked after the T-Top conversion by Cars and Concepts or better known as "C&C". These End caps will fit the 1988 factory "CJB" as well as the other years that were converted.
These are no longer painted by me.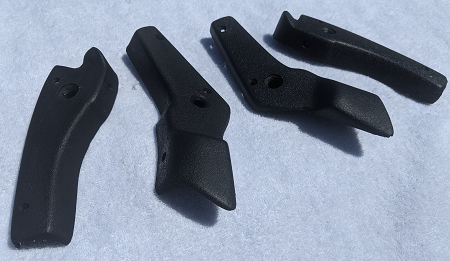 Please note, that if your Fiero's Roof is not longer lined up like it was in 88, you will have to make sure that the bar that comes from the T-Top Panel into the new plastic piece is still lining up, or the bar will literally spear your new cap. Many factors, including gasket height, sagging corners, bent bars, etc. attribute to this.
I provide an illustrated guide using some of C&Cs original files showing installers how to adjust the T-Tops.
A Customer once mentioned that his Pillar arm in the front needed trimmed 1/4" to make sure they lined up, he stated his always broke because C&C left the plastic pillar trim too long. Many report that C&C didn't always cut these roofs just right, and some times you have to adjust and trim things again. These caps are exactly like OEM.
The parts are cast from a resin, that is just as durable, perhaps even more so than the original parts.
The pieces are then primed and painted with DuPont mixed paint from the original paint code. The finish side is then topped with a low gloss clear to give it the exact factory finish. The interior of these cars have seen much body oil, cleaners, etc over their 20 plus years of service, while the colors are an exact match, chances are they will be slightly different from the faded, or darkened pillars of the older
caps.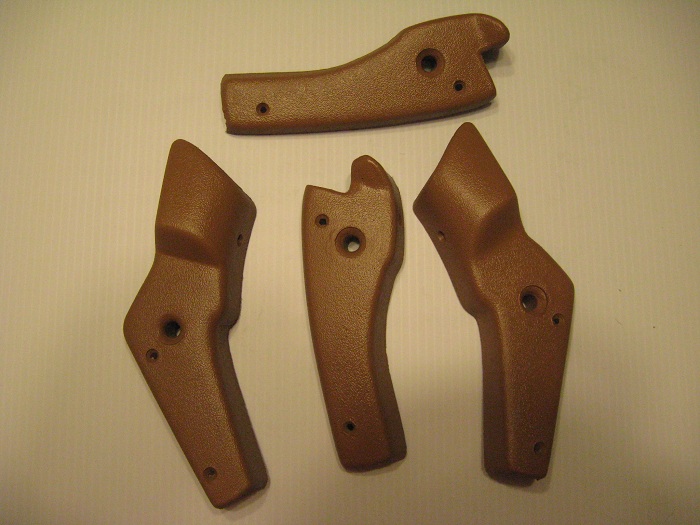 These pieces have been test fitted, and function perfectly, however keep in mind the age and current deterioration of your car. If your caps have been warped or broken, your pillars may need persuasion to line back up. They will stiffen up your T-Top Glass from rattling, and also keep them from leaking if your seals are still good. These are not made on a production line, and except for the paint, are done in a small shop during my spare time.